CODAMUSIC

AUTHORS and COMPOSERS


Bach, Marcel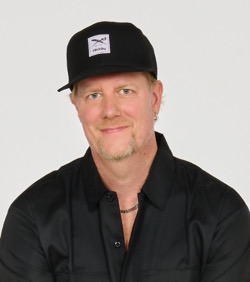 Marcel is the drummer for the post-rock band Suntrigger and is also known for his rousing drum solo performances. He has been awarded the German Rock & Pop Prize several times, e.g. in the categories "Best Drummer" and "Best Solo Instrumentalist". Marcel started playing the drums in 1981 at the age of seven. Since 1988 he has played in various bands of different styles, which is reflected today in his musical versatility. A jazz music degree with a Bachelor of Music degree from the Enschede Conservatory in the Netherlands gave him the opportunity to bring his playing to a high musical and technical level. In recent years Marcel has published several successful drum books. He is also an author for the German drum magazine Drumheads. Marcel works as a lecturer at the Westfälische Schule für Musik in Münster and as a private drum teacher. Since 2006 he has made a name for himself in the drumming scene, has played many workshops and clinics and has taken part in many drum festivals and music fairs, alongside drummers such as Aaron Spears, Chris Coleman, Horacio Hernandez, Dom Famularo, Benny Greb, Carmine Appice and Carl Palmer , Alan White, Will Calhoun, The Drumbassadors, George Kollias (and many more). In 2007 he was included in the list of the top 500 drummers (worldwide) with his own artist page and a detailed presentation on the drummerworld.com website. His solo albums, solo live performances and drum book releases have received rave reviews from around the world.
MUSIC:
BAND & SOLO DRUMMING
Bauer, Franz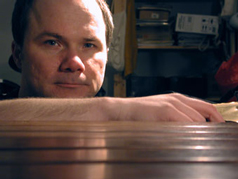 Franz Bauer, born in 1968, studied classical drums at the Musikhochschule in Munich and jazz vibes / marimba with David Friedman at the Academy of the Arts in Berlin. He has regularly worked in various jazz formations and new music projects in the free scene of Berlin and has played in numerous CD productions and radio recordings. With his own CD, Franz Bauer Quintet 'Plueschtier' (featuring Jim Black …), and his solo CD 'Bouché', he received much acclaim. In addition to his solo concerts, he was involved in various projects on tours abroad. In 2008, for example, he performed with the 'Kite Duo' in collaboration with the Goethe Institute in Mexico and several Caribbean countries.
PUBLISHED WORKS:
MarimbaVibes
Verwirrspiel
Beu, Paul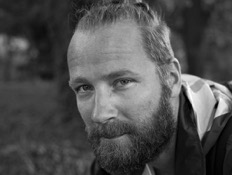 Paul Beu lives and works as a music teacher, musician and composer in his birthplace Rostock. As a teacher of classical and popular percussion, methodology and didactics at the Hochschule fuer Musik und Theater in Rostock, he has been assisting and supervising for many years future pedagogues, music teachers, composers and conductors in their studies. His work as a teacher and composer is strongly influenced by his classical training on the piano as well as by his experiences with the music of the 20th and 21st centuries.
PUBLISHED WORKS:
Fuge
Buerthel, Steffen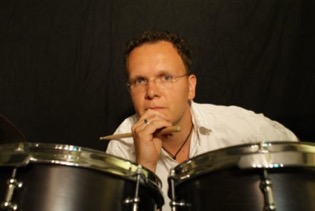 Steffen Buerthel, born 1977, studied drums at the Peter Cornelius Conservatory in Mainz and took training seminars and private lessons with Claus Hessler, Hermann Kock and Zoro. He teaches drum set and percussion at the district's music school in Kaiserslautern and the "Kuseler Musikantenland" music school, where he also directs the drum ensemble "DrumArtissimo". During his studies, he was a member of the Percussion Ensemble Mainz, giving concerts in France and at various festivals, e.g. International Jazzfestival Worms. Steffen Buerthel is a drummer in various bands and conducts workshops for drummers and percussionists.
Steffen Buerthel
PUBLISHED WORKS:
Cajon Center Stage
Buitkamp, Gundula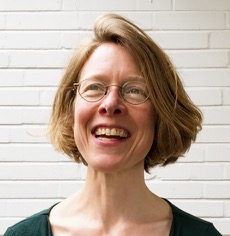 Gundula Buitkamp, (*1971), was born and grew up in Goettingen. After several stays in Sweden and studying music therapy in Heidelberg, she settled in northern Germany and has been living in Luebeck since 1995. She has worked as a certified music therapist (FH) with people of all ages for over 20 years. Coming from the violin and the recorder, she extended her instrumental skills to piano, guitar, vocals and marimba. In addition to her work, she plays and sings in several ensembles. She composes songs, dances and chamber music.
PUBLISHED WORKS:
Bunte Lieder fuer das Jahr
Buss, Thomas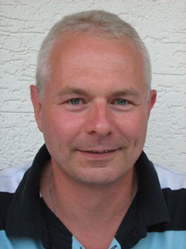 Thomas Buss (*1965) studied classical percussion at the Academy of Music and Performing Arts in Frankfurt. following which he worked as solo timpanist and percussionist in several symphony and theater orchestras. Thomas Buss is currently working freelance as a conductor and teacher of drums and percussion, as well as composing and arranging music for percussion and wind orchestras.
PUBLISHED WORKS:
Romantic Rhythms
Christmas TREEos
Denckmann, Holger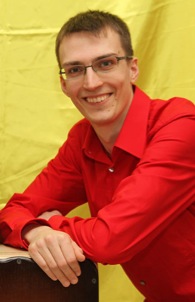 Holger Denckmann, born in 1984, graduated from the Hochschule fuer Musik in Detmold in the field of percussion and specializied in jazz vibes and hand percussion at the Academy of the Arts in Bremen. He works as a drum and percussion teacher, big band leader, and presents workshops. On stage, he performs in the jazz duo "Krousis" and in the "SOMO Percussion Group", among others.
PUBLISHED WORKS:
CAJON - Die Groovebox
Eger, Wolfgang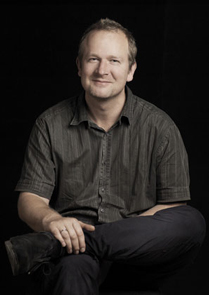 Wolfgang Eger, born 1967 in Munich, had lessons with Eckhard Kopetzki, among others. He studied classical drums at the Musikhochschule in Stuttgart and Trossingen. As of 1996 he has been active in Berlin as a freelancer, playing in various orchestras and musicals, and has already published many works for students in the field of ensemble and percussion.
PUBLISHED WORKS:
Goleo
Konnex
Patchwork
Woodblox
Eickhoelter, Florian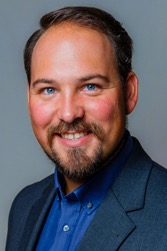 Florian Eickhoelter was born in 1983 in Luebeck and studied classical percussion with Prof. Adel Shalaby in Munich. In addition to a teaching degree, he earned his master's degree in performance after completing his studies with Prof. Dr. Peter Sadlo in 2013.
As a much sought-after freelance percussionist, he performs in many renowned orchestras, including recordings and radio broadcasts, touring many European countries, Egypt, Japan and the USA. He is ambitious about spreading the fascination of rhythm and music to the younger generation and enjoys his teaching positions in music schools and at the University in Regensburg.
In 2017 he made his debut as a soloist with the wind orchestra, Stadtkapelle Erding, playing the marimba concerto by Satoshi Yagisawa.
PUBLISHED WORKS:
Travelling Thoughts
Halbinger, Stephan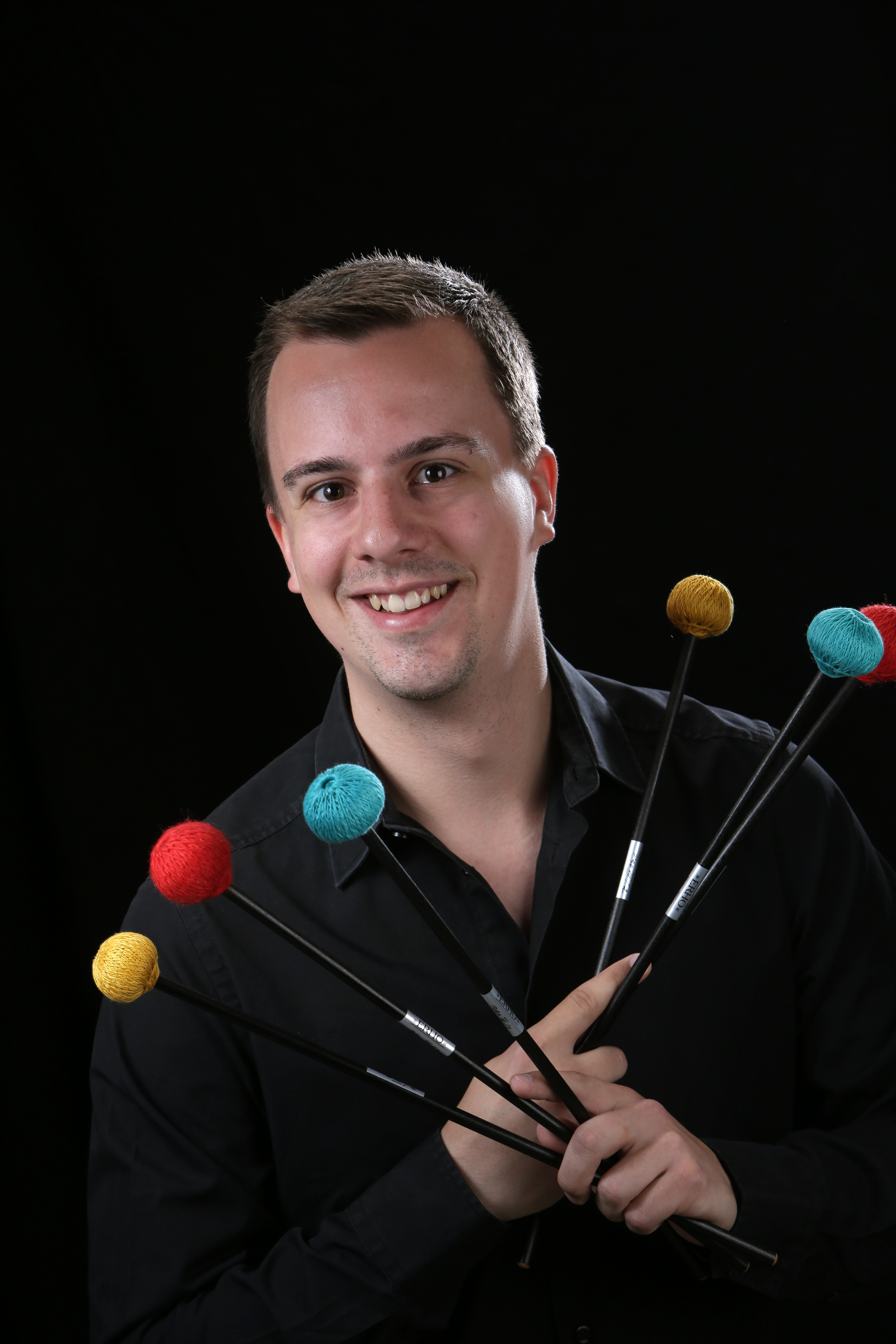 Stephan Halbinger, born in 1991, studied percussion at the Mozarteum in Salzburg with Martin Grubinger senior and Peter Sadlo. Since his studies, Halbinger has focused on teaching drums and orchestral percussion, as well as playing in various orchestras (including the Munich Symphony Orchestra, Salzburg Mozarteum Orchestra, Bad Reichenhall Philharmonic Orchestra). Since 2020 he has also been working as a composer in the field of percussion, as well as a producer (from hip-hop to metal) and has also taken various correspondence courses for his further education.
MUSIC:
In Space
Rails
Herrmannsen, Soenke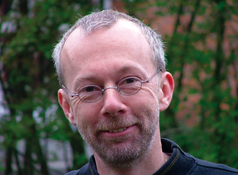 Soenke Herrmannsen studied drums and percussion at the Musikhochschule in Luebeck and specialized in drum set with Udo Dahmen and Gary Chaffee, among others. He passionately plays in bands - mainly funk, rhythm 'n' blues and soul - sometimes before two, other times before 10,000 listeners. He has also drummed at hundreds of musical shows and worked as an editor for a percussion magazine. He has been teaching drum set, percussion and classical drums for more than 20 years. Among his pupils are national competition winners, professional drummers and auto mechanics.
PUBLISHED WORKS:
Cacao por favor
Matters Have Come to a Head
Number Five
Run D' Drum
SPOTLIGHTS
Kirchner, Florian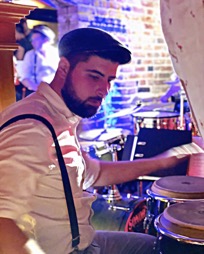 Florian Kirchner, born 1990 in Bad Kissingen, began his musical training after high school and military service at the vocational school for music in Upper Franconia in Kronach. After two years of training, he graduated as a "state-certified choir and ensemble leader".
He then studied school music with the two main subjects percussion and practical school piano playing at the Liszt School of Music in Weimar. During his career he received lessons from Thomas Friedrich, Günther Peppel, Alejandro Coello Calvo, Timo Schmeichel (Staatskapelle Weimar) and Prof. Gero Schmidt-Oberländer.
Since 2019 he has been a drum teacher at the district music school in Rudolstadt and has been a lecturer at the Franz Liszt University of Music in Weimar since the summer semester of 2021.
Flo Kirchner is active in many bands and orchestras, both as a drummer and as a keyboardist. He is also active as a composer and arranger, especially in his own band "SoundLaden", which released their first album "Opened" in 2018. In addition to working in a band, he is also active as a composer in the field of percussion ensemble and drums solo.
PUBLISHED WORKS:
Sonnentanz
Der Tom-Tom Tiger
Krohn, Matthias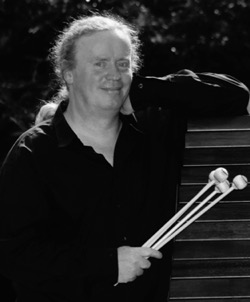 Matthias Krohn lives in northern Germany. He has been teaching drums and percussion for over 35 years. He concertizes in Europe and composes works for marimba duo, drumset and percussion. He plays the marimba in the
"ORBIS-DUO"
.
PUBLISHED WORKS:
African River
An Maurice
Bilder einer Ausstellung
Drums for Four
Electrified
Montana
Mount St.Helens
Mount St.Helens II
orbis magicus
Querkopf
Quid facis?
Sixteenths and Triplets
Talking Sticks
Three Matters of Importance
Trio XXL
Laukel, Thomas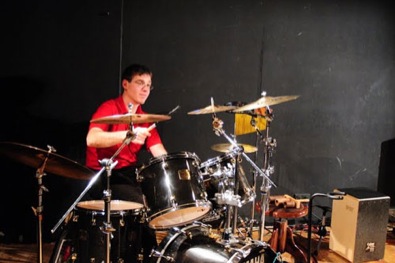 Thomas Laukel, born 1977, grew up in Kassel, studied classical drums at the Hochschule fuer Musik und Theater in Hannover, the Berlin Academy of the Arts and the Orchesterakademie der Staatskapelle Berlin. After playing for several years in various orchestras (for example, at the State Theater in Kassel, the Aaltotheater in Essen and the German Staatsoper of Berlin), he has been living in Leipzig since 2005. Here he devotes himself mainly to his chamber music duo in the extraordinary combination of flute and marimba / vibraphone (duo-melange), various band formations, as well as teaching. He works at the Music and Art School "Ottmar Gerster" of the District of Leipzig, where he, as head of the department, takes care of all matters concerning the drums department, and heads the drumming ensemble. Various compositions have been written for this ensemble in recent years.
PUBLISHED WORKS:
Drei kleine Stuecke
Eine kleine Schrottmusik
En primavera
Rohwer, Nils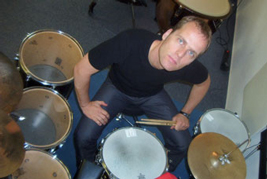 Nils Rohwer, born in 1965, graduated from the Detmold Academy of Music in percussion and specialized in mallet instruments and drum set. In 1993 he founded the drum school "Drums Unlimited". As a composer, he has written numerous compositions in the field of percussion, chamber music, orchestra and film music. For 20 years, he has been playing the mallets in the duo "Piano meets vibes".
PUBLISHED WORKS:
DRUM Play-Alongs
Double Bass Drumming
Four Seasons Suite
Ruppik, Ruven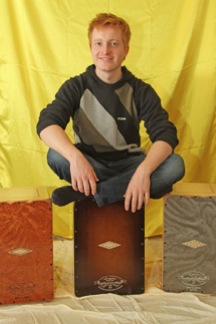 Ruven Ruppik, born in Rheda Wiedenbrueck in 1986, began his studies at the Hochschule fuer Musik in Detmold after winning the German Youth Music Competition in 2004, where he won the maximum number of points. Ruven plays in various chamber music ensembles, performing in China, Japan, Oman, Holland, Belgium, France, Spain and Germany. In the summer of 2009, he graduated in Detmold. He has always devoted himself to world music with particular passion, so that in 2010 he moved to Rotterdam to be in the Department of World Music "CODARTS" to deepen his knowledge about the music from countries like Spain, Cuba, Brazil, Turkey and Bulgaria. He is a member of many ensembles with an emphasis spanning from latin to flamenco.
PUBLISHED WORKS:
CAJON - Die Groovebox
Stilke, Denis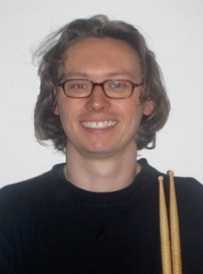 Denis Stilke studied drums in Berlin and Boston / USA (Berklee College of Music) with Ed Uribe and Gary Chaffee, among others. His musical versatility is documented on over twenty CDs, including his own album "in pieces" with the Denis Stilke Quartet. For several years, he has been involved in various theater and musical productions. He is also a freelance musician in Berlin with the Hub Hildenbrand Trio, Bayon (World Music Prize 2010), Marianne Rosenberg, Joachim Gies, Tarme, Saal Three. feat. Bobo and many other musicians. Denis: "I'm trying to get the world to groove!"
Denis Stilke
PUBLISHED WORKS:
MarimbaMagic
Schattenspiel
Snare Talk
Snare Time
Snare Walk
Woehrlin, Dietrich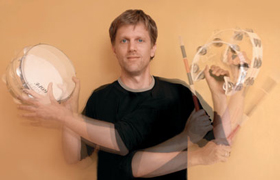 Certified instrumental teacher, drummer and multi-percussionist Dietrich Woehrlin studied at the "Musicians Institute" in Los Angeles and the "Hanns Eisler" Music Academy, Berlin, known today as the "JIB" (Jazz Institute Berlin). Lengthy study trips through West Africa and Latin America further enhanced his musical and cultural knowledge. Dietrich has been teaching at the "JIB" from 1997 to 2007 and at the Academy for Music and Theatre in Rostock since 1998. His principal fields are African, Latin and Brazilian drums/percussion and body percussion.
He also holds seminars in Methods/Didactics, literature study and teaching practice. He is internationally in demand as a teacher, lecturer, workshop leader, author, composer, studio musician, drummer and percussionist..
Dietrich Woehrlin
PUBLISHED WORKS:
LatinCOMPACT
Rhythm and Body Percussion
Reft & Light
The Basic Framework of The South Asian Rhythmic System